At Tiara Hana,
we are pioneering a fresh change to the property investment experience in Indonesia, centered around the exciting world of luxury resort properties.
We are looking for the best talents to embark on a truly inspiring and rewarding career with us.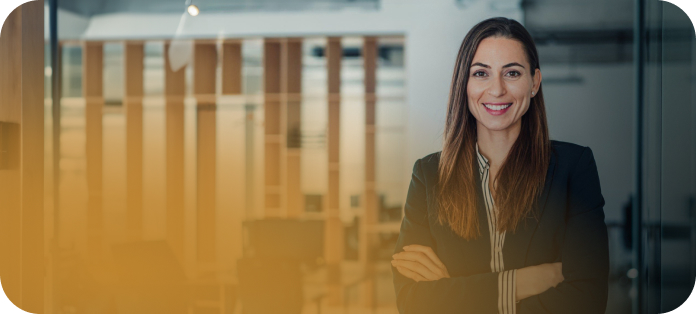 View Details

View Details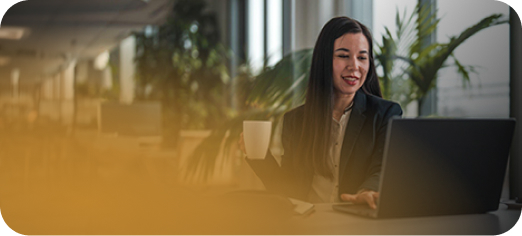 View Details

View Details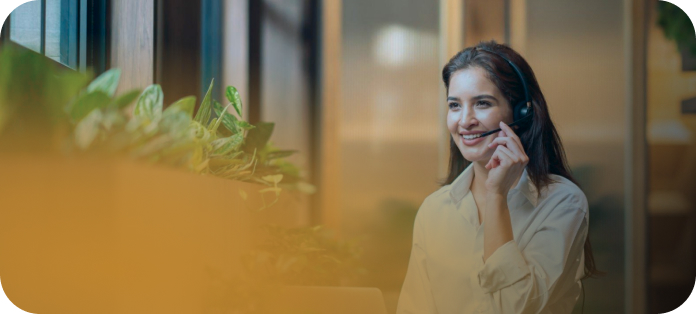 CUSTOMER
RELATIONS
EXECUTIVE
View Details

View Details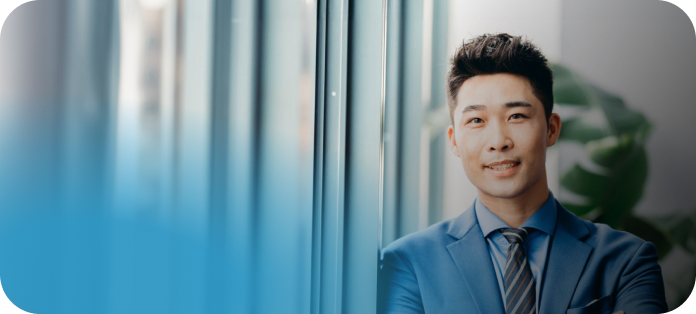 View Details

View Details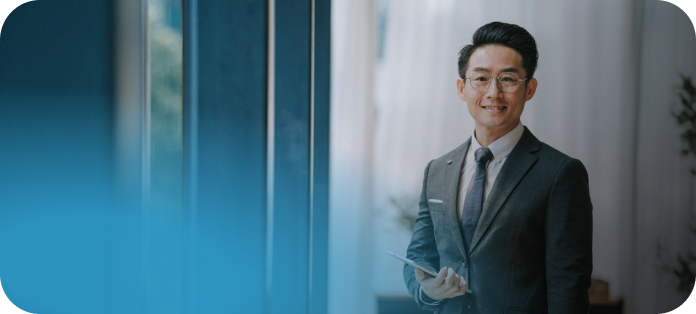 View Details

View Details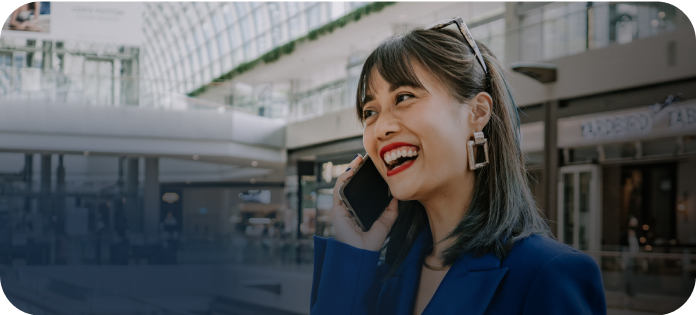 View Details

View Details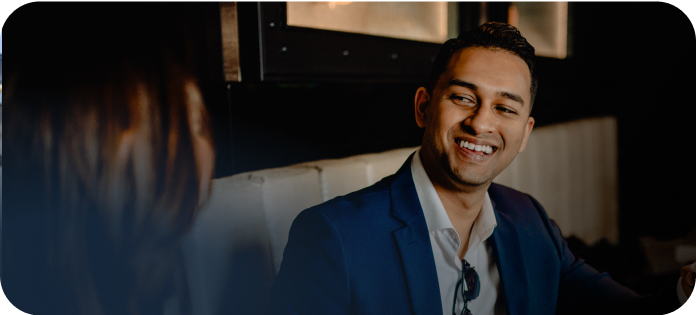 View Details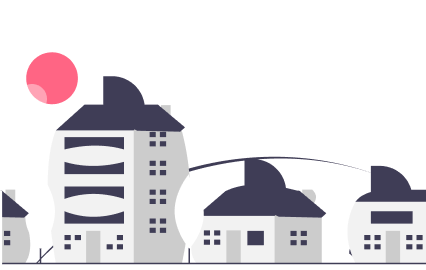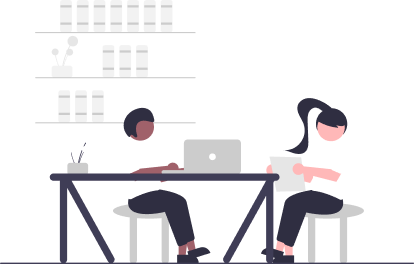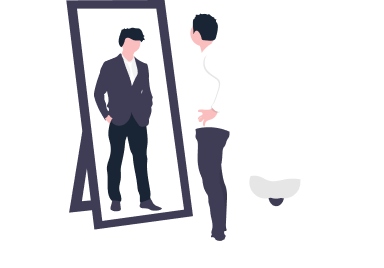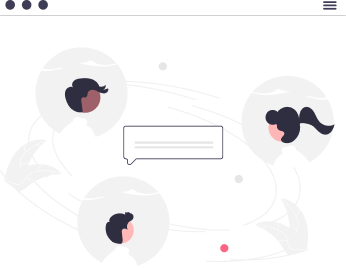 Optional Accommodation
Enduring Guidance
Rapid Career Advancement
Empowering Workplace
We will only process applications through the dedicated form on our career page. If you need further information, please reach out to us at
careers@tiarahana.com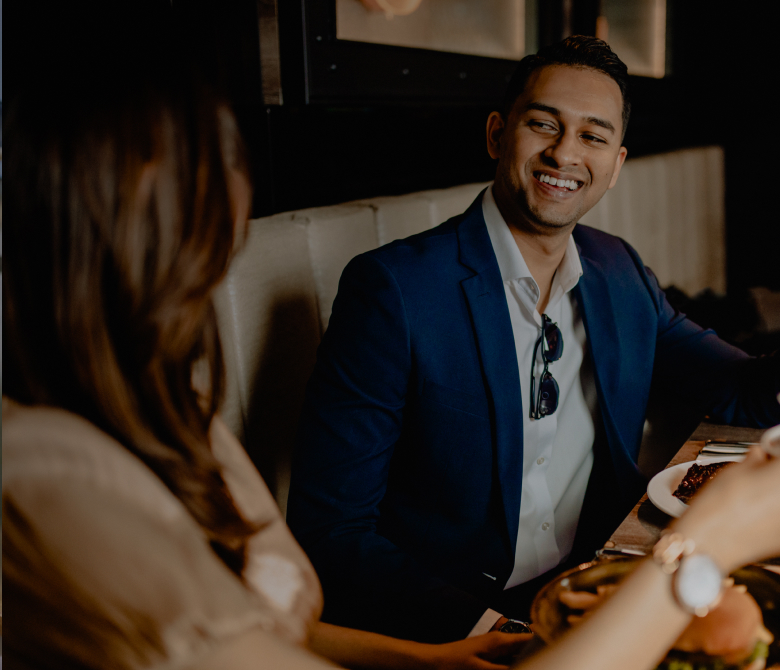 Back to Career

Back to Career
We are looking for a high capability to closing clients face to face, a dynamic and results-driven People-Oriented Sales Consultant to join our team. The ideal candidate will be a professional in his mid-30s, passionate about sales, with a strong interest in the financial industry, particularly investments, insurance, banking, and hospitality from a financial and business perspective.
Develop and implement effective sales strategies and tactics to maximize revenue growth.
Foster a people-oriented sales culture that emphasizes teamwork, collaboration, and continuous improvement.
Build and maintain strong relationships with clients, understanding their needs, and providing customized solutions.
Stay up-to-date with industry trends, market conditions, and competitor activities to inform sales strategies.
Bachelor's degree in Business, Finance, Banking or a related field. An advanced degree or relevant certifications would be an advantage.
Proven experience in sales management, preferably in the financial industry, financial advisor or related sectors.
Strong understanding of investment products, insurance policies, banking services, and hospitality business models with a financial perspective.
Excellent interpersonal and communication skills, with the ability to build rapport and establish long-term relationships with clients.

Willing and flexible to be placed in either Jakarta or Bogor.

Back to Career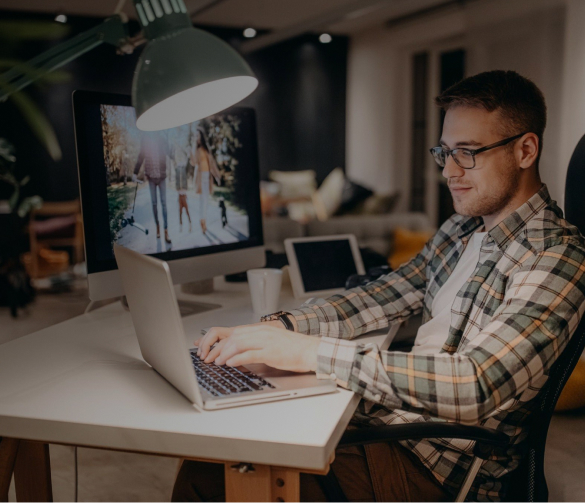 Back to Career
As a UI/UX Designer, you will be responsible for creating intuitive, user-centered designs that deliver exceptional user experiences. You will collaborate with cross-functional teams
to understand user requirements, develop wireframes and prototypes, and design visually stunning interfaces.
Your attention to detail, passion for design, and ability to balance aesthetics with functionality will be key to your success in this role.
Analyze data and insights to inform design decisions and improve user experiences.
Create wireframes, user flows, and interactive prototypes to visualize design concepts.
Ensure seamless & intuitive user interactions through effective information architecture & navigation design.
Design visually appealing user interfaces that align with our luxury brand identity and target audience.
Collaborate with developers to ensure the successful implementation of design solutions.
Bachelor's degree in Design, Human-Computer Interaction, or a related field (or equivalent practical experience).
Min. 2 years experience as a UI/UX Designer, showcasing a strong portfolio of design projects.
Proficiency in design and prototyping tools such as Adobe Creative Suite, Figma, Protopie/Miro.
Knowledge of front-end development technologies
and their impact on UI/UX design.
Ability to prioritize tasks, meet deadlines, and adapt to changing project requirements.
An eagerness to learn something new.
Good taste in style and design.
Proficient in written and spoken English and Bahasa.

Back to Career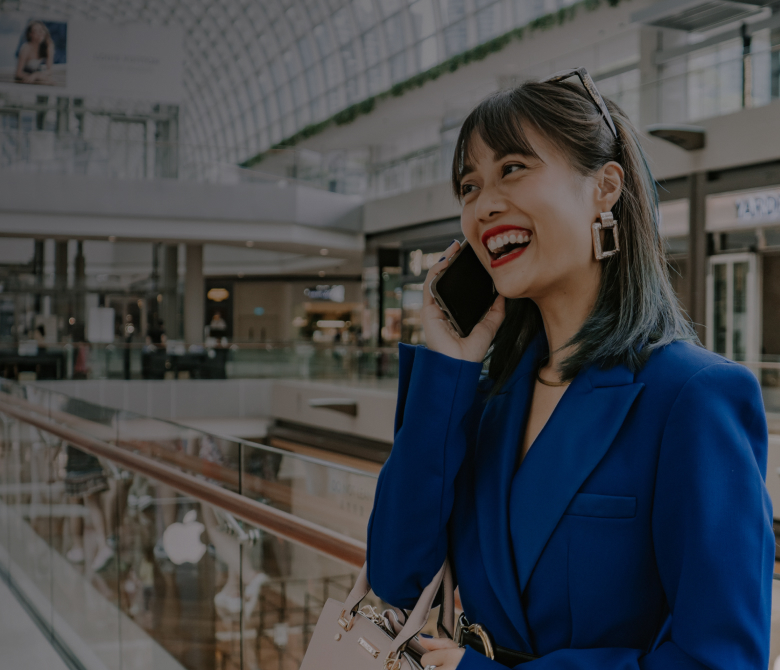 Back to Career

Back to Career
We are seeking an enthusiastic and customer-oriented Sales Relations to join our team. This role will focus on communicating with clients through WhatsApp, using a warm and friendly approach to engage with them. The primary goal is to make appointments with potential clients. We are looking for individuals with a positive attitude, a hunger for learning, and a preference for English proficiency. 
Communicate with the clients through WhatsApp, utilizing both chat-based conversations and calls to establish connections and build relationships.

Create a warm and friendly atmosphere during interactions to make clients feel comfortable, valued, and excited about our products.

Listen attentively to client inquiries, address their concerns, and provide appropriate solutions or recommendations. Proactively engage with the clients, nurturing leads through meaningful conversations, and guiding them towards making an appointment.

You are expected to upgrade your sales skills and be heavily involved in all sales training.
21 – 28 years old, fresh graduates are welcome to apply.

Salary basic starting from 3,5jt to 7jt with commission expected 10jt/ month.

Fluency in English and Indonesian languages.

Expected to start in July and August.

Someone who handles pressure very well and presentable and great communication skills.

Strong verbal and written communication skills are essential to effectively engage with clients through WhatsApp.

Maintaining a warm and friendly approach while interacting with clients. Have a natural ability to build rapport, make clients feel comfortable, and create a positive customer experience.

Experience or an inclination towards soft selling techniques, which involve a consultative approach focused on understanding the client's needs and educating them about the benefits of our products.

Results-oriented mindset, with a proven ability to meet and exceed sales targets.

Back to Career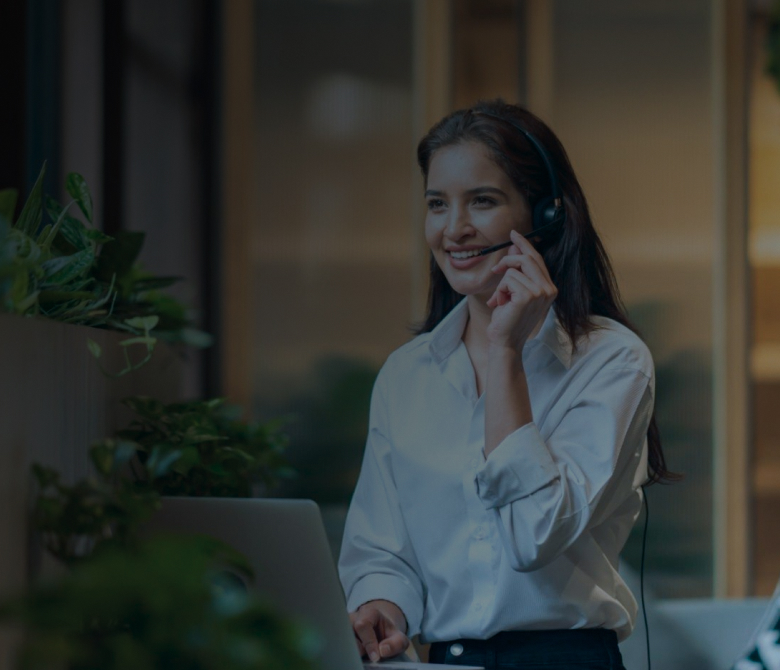 Back to Career
CUSTOMER RELATIONS
EXECUTIVE
As a Customer Relations Executive, you will be responsible for providing exceptional customer service and building strong relationships with our valued customers. You will play a vital role in representing our company's brand and fostering positive interactions with our customers.
Investigate and resolve customer issues promptly, striving to exceed their expectations and ensuring a positive outcome.

Build and maintain strong relationships with customers, understanding their needs, preferences, and concerns.

Develop a deep understanding of our products or services to provide accurate information and address customer queries effectively.

Actively listen to customer feedback and relay valuable insights to the appropriate departments for continuous improvement.

Handle customer complaints with empathy and professionalism, ensuring timely resolution and customer satisfaction.

Maintain accurate records of customer interactions, inquiries, and complaints in the CRM system.

Collaborate with various teams, including sales, marketing, and product development, to address customer concerns and improve overall customer experience.

Stay up-to-date with industry trends, customer service best practices, and product knowledge to enhance customer support effectiveness.

Ensure compliance with company policies, procedures, and regulatory requirements during customer interactions.
Proven experience in a customer relations role or a related field, with a strong background in PR, Communications, Hospitality, or Business.

Age Preference early 30s until mid-30s.

Excellent verbal and written communication skills, with the ability to communicate tactfully and professionally.

Proficiency in using CRM systems, communication tools, and other customer support technologies.

Strong analytical and problem-solving skills to address customer issues effectively.

Collaborative, adaptable, and able to work effectively within a team-oriented environment.




Back to Career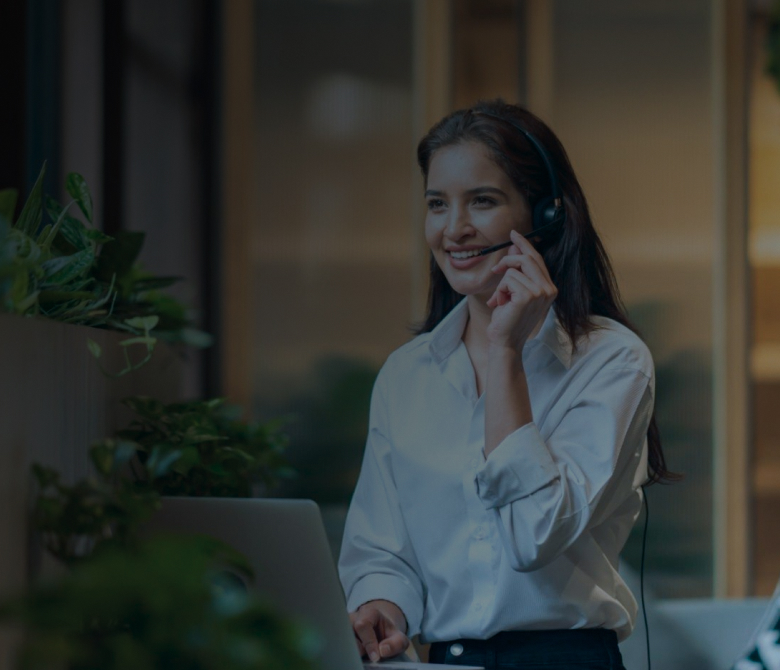 Back to Career
As a Customer Care Executive, you will ensure a hassle-free experience for new customers and turning them into official co-owners. You have an in-depth understanding to explain Tiara Hana's agreements in a warm, friendly & trustworthy manner in efforts to develop strong customer success.
Welcome all customers with genuine, and friendly enthusiasm over the chat & phone, communicate clearly.
Schedule agreement signing and inform the schedule to the customer via WhatsApp and/or call.
Share more opportunity that suit with our customer needs and help them to spread their investment portfolio to more different destinations.
Ensure a timely process of payment collection & document collection.
High school diploma or equivalent (Bachelor's degree preferred).
Proven experience in a customer-facing role, ideally in customer service, sales, or a related field.
Strong verbal and written communication skills with the ability to explain complex terms in a simple and clear manner.
Excellent interpersonal skills, patience, and empathy when dealing with customer inquiries and concerns.
Fluent in English and Bahasa.

Back to Career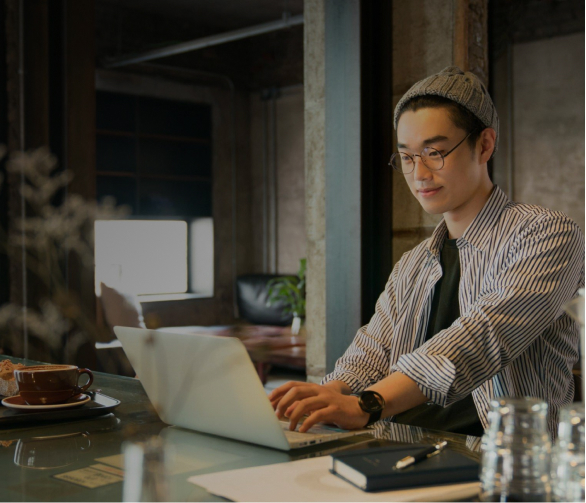 Back to Career
We are looking for a dynamic Content Creator who is a shutterbug and keen storyteller responsible for producing compelling photo and video assets to engage with our audience on various channels.
Creating concise, eye-catching and creative content by producing a consistent brand message in the content and adept at creating content that is optimized for distribution channels (e.g., Instagram, Facebook, TikTok posts).
Participate in creative production by making original, fresh content that is valuable to our target audience. An engaging on-camera persona that creates a whole vibe for our video channels.
Handle & manage all customer testimonials (by video, text and google review).
Assist during training and coordinate all customer-related updates with Customer Service e.g. construction updates, new experiences, etc.
Conceptualizing & lead in planning any big/festive event of Tiara Hana or big day content.
Hands-on experience in conceptualizing and creating content for the following platform: Instagram, YouTube, TikTok, LinkedIn and Facebook.
Proficient communication skill both in Bahasa and English.
Strong project management skills; able to work well with tight timelines.
Quality-driven and detail-oriented.
Passionate and creative at heart who stays current on videography, photography, media and marketing trends.
Able to communicate creative ideas effectively and demonstrate flexibility when receiving feedback to achieve high standards.

Back to Career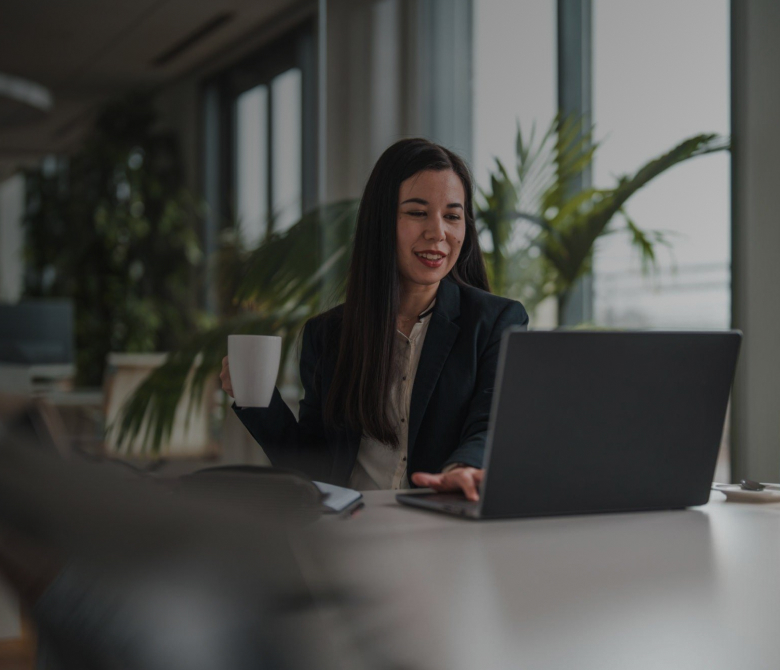 Back to Career
SALES &
MARKETING
COORDINATOR
As a Data-Focused Sales & Marketing Coordinator, you will be responsible for leveraging data to drive marketing strategies and campaigns, with a particular focus on data manipulation and visualization to make information more accessible and actionable. You will play a vital role in managing marketing data, creating insightful reports, and providing actionable recommendations to optimize marketing efforts. The ideal candidate should possess strong analytical skills, be proficient in data manipulation tools and techniques, and have a passion for translating complex data into meaningful insights.
Collect, analyze, and interpret marketing data from various sources, including customer databases, CRM systems, and web analytics tools.


Clean, organize, and manipulate raw data to ensure accuracy and consistency for analysis purposes.

Develop and maintain dashboards, reports, and visualizations that present marketing data in a clear, concise, and visually appealing manner.

Identify key performance indicators (KPIs) and create measurement frameworks to track and evaluate the effectiveness of marketing campaigns and initiatives.

Conduct in-depth data analysis to uncover patterns, trends, and correlations that can drive marketing strategy and decision-making.

Collaborate with marketing teams to define data requirements and ensure the collection of relevant data for analysis.

Provide insights and recommendations based on data analysis to optimize marketing efforts, improve targeting, and enhance customer segmentation.

Monitor and report on marketing performance metrics, identifying areas for improvement and suggesting actionable strategies.

Stay updated on emerging data manipulation and visualization techniques, tools, and best practices to continually enhance data-driven marketing capabilities.

Collaborate with cross-functional teams, including data scientists, IT professionals, and marketing managers, to ensure the accuracy and integrity of marketing data.
Bachelor's degree in marketing, statistics, data science, or a related field. A master's degree or relevant certifications are a plus.

Proven experience in marketing analytics or data-focused marketing roles, with a strong emphasis on data manipulation and visualization.

Proficiency in data manipulation tools and languages such as SQL, Python, R, or similar tools.

Experience with data visualization tools such as Tableau, Power BI, or Google Data Studio.

Strong analytical and problem-solving skills, with the ability to translate complex data into actionable insights.

Familiarity with marketing automation tools, CRM systems, and web analytics platforms.

Excellent communication skills, both written and verbal, with the ability to present complex data in a simplified and compelling manner.




Detail-oriented mindset with strong organizational skills to handle large datasets and manage multiple projects simultaneously.

Ability to work collaboratively in a cross-functional team environment, effectively communicating with stakeholders at all levels.

Back to Career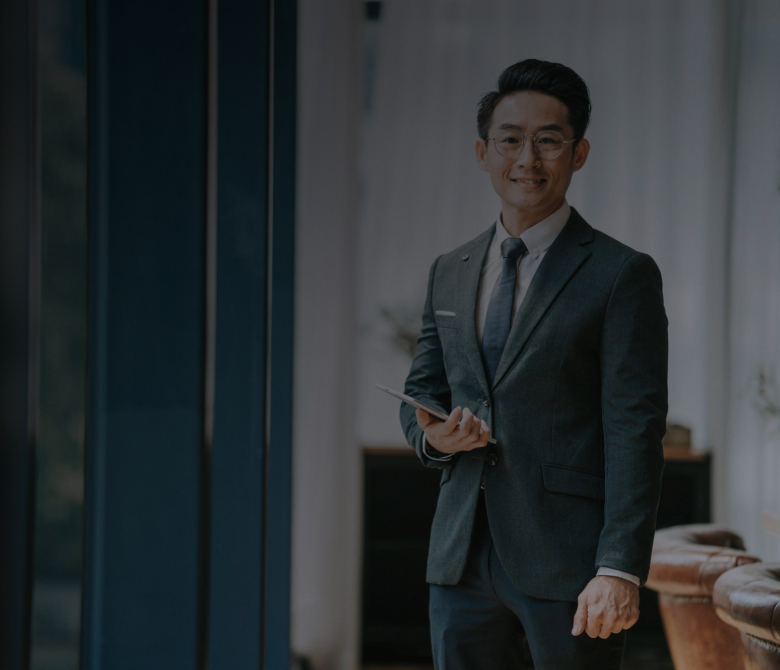 Back to Career
We are seeking a highly motivated and detail-oriented Legal Executive to join our dynamic team. As a Legal Executive, you will play a crucial role in supporting the company, providing expert guidance, and ensuring compliance with all applicable laws and regulations.
Draft, review, and negotiate contracts with external parties, ensuring all terms and conditions align with company policies and legal requirements.
Conduct comprehensive legal research to stay updated on relevant laws, regulations, and industry trends, providing valuable insights to the company.
Monitor and ensure the company's adherence to all legal and regulatory requirements, proactively identifying the potential compliance risks and proposing appropriate mitigation strategies.
Maintain accurate and organized legal documents, including agreements, contracts, and other relevant materials, ensuring easy retrieval and reference for the organization by having a monthly audit on the documents.
Collaborate with stakeholders to assist in managing legal disputes, providing documentation, evidence, and research support as needed.
Contribute to the development and implementation of corporate policies, ensuring they comply with legal requirements and industry best practices.
Max 30 years old
Bachelor's degree in Law, possession of KTA is a plus.
Proven experience min. 2 years working as a Legal Compliance in Bank, Insurance & Leasing industry.
Strong research and analytical abilities, allowing for accurate assessment of complex legal matters and provision of sound advice.
Excellent written and verbal communication skills, enabling effective interaction with internal teams, external parties, and legal counsel.

Back to Career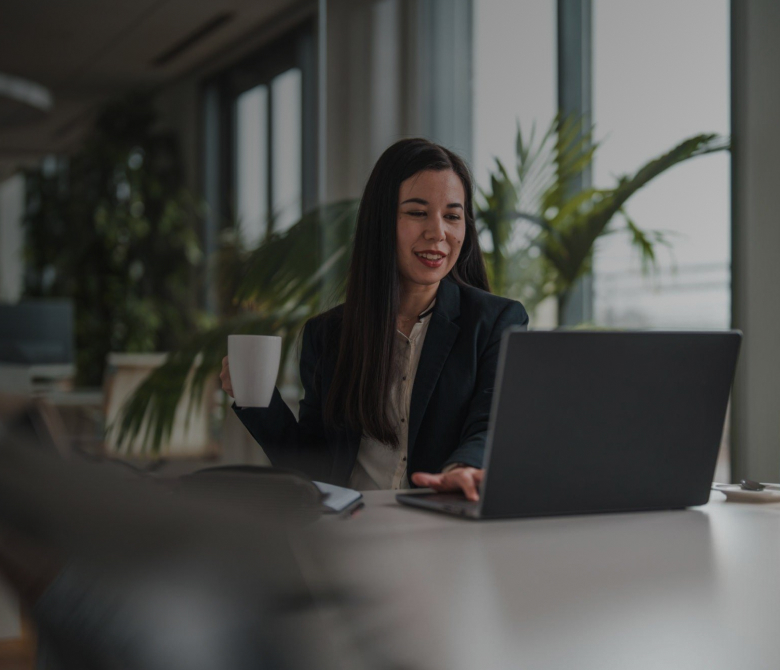 Back to Career
As an HR Specialist specializing in communication, employee engagement, and training, you will be the driving force behind fostering effective communication channels, motivating employees, & creating impactful programs for our organization.
You will serve as the face of the HR division, responsible for building a positive work environment, implementing comprehensive training programs, and establishing key performance indicators (KPIs). Your role will be critical in enhancing employee motivation, engagement, and professional development.
Collaborate with different departments to ensure timely delivery of internal messages, announcements, and updates.
Design and implement employee engagement initiatives, programs, and events to foster a positive work environment and strengthen employee morale.
Collaborate with managers and teams to develop strategies for improving employee engagement and team dynamics.
Organize recognition programs, rewards, and incentives to acknowledge and appreciate employees' contributions.
Coordinate and deliver training sessions, workshops, and seminars to enhance employee skills, knowledge, and performance.
Bachelor's degree in Human Resources, Business Administration, or a related field.
Proven experience in HR roles, with a focus on communication, employee engagement, and motivation.
Strong interpersonal skills and the ability to build relationships at all levels of the organization.
Familiarity with performance management systems
and key performance indicators.
Proficiency in HRIS (Human Resources Information Systems) and other relevant software applications.

Back to Career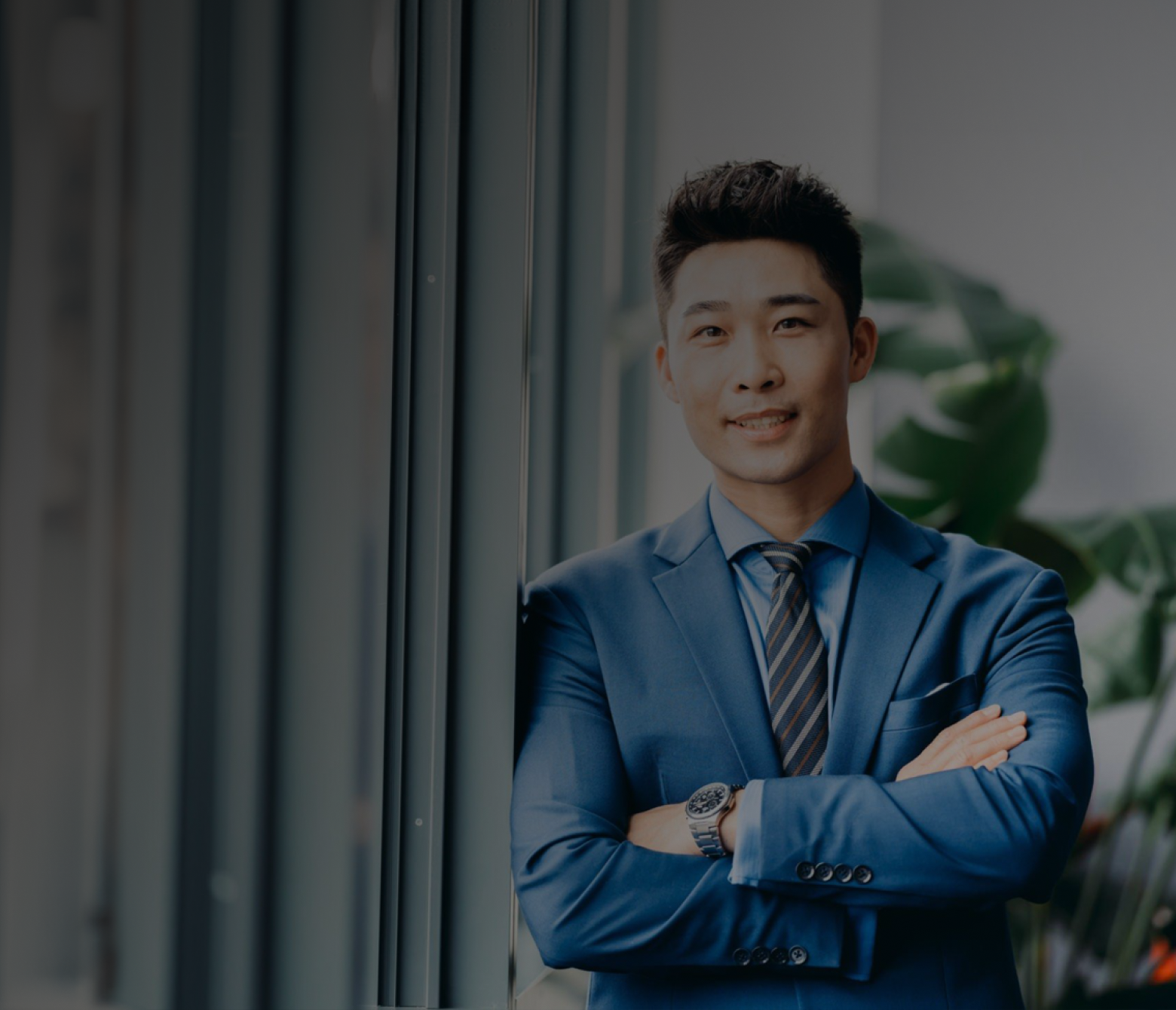 Back to Career
As a Project Executive at Tiara Hana, you will be responsible for the successful initiation, planning, execution, monitoring, controlling and closure of multiple, large-scale projects. You will work with project teams to ensure that all projects are delivered on time, within budget and to the required quality standards. The Project Executive will also be responsible for developing and maintaining relationships with key stakeholders, sponsors and clients.
Oversee the project team (construction and MEP).

Supervise the activities of assigned project teams to ensure compliance with company policies, safety standards and quality standards.

Manage tasks' deadlines given from the supervisor.

Develop relationships with vendors and partner businesses.

Give updates to the owner on a single and complex construction project regularly.

Enforce project requirements with the project manager.

Troubleshoot problems, and ensure job site safety.
Bachelor's degree of Civil Engineering.

Have driving license (SIM A and C).

Strong attention to detail.

Problem solving ability and strong sense of urgency.

Organizational and communication skills.

Willing to be placed in Bali (p

referable domicile in Ubud, Bali).

Back to Career TIARA HANA INDONESIA EMPLOYMENT

Back to Career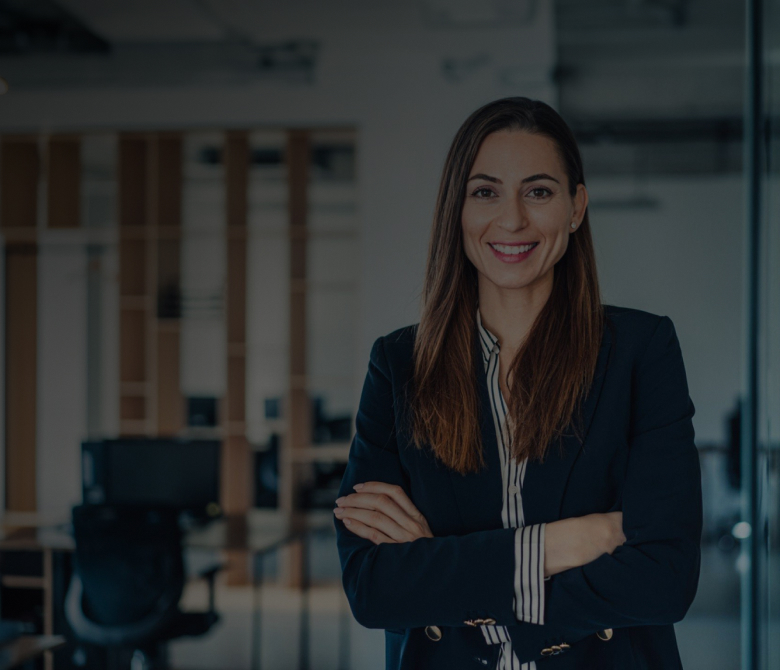 Back to Career
As a Luxury Concierge Executive in the Concierge Department, you will play a crucial role in providing exceptional customer service and ensuring smooth reservation processes for owners. You will be responsible for handling all reservation inquiries, managing bookings, and assisting owners with various concierge services. Your primary objective is to create a positive and memorable experience for our owners from the moment they inquire about a reservation until the end of their stay.
Handle all reservation inquiries and bookings via phone, email, or in-person interactions. Ensure accuracy in booking details and maintain updated records in the reservation system.
Assist owners with inquiries, requests, and provide information about the Resort & Villa services, amenities, and local attractions.
Proactively suggest additional services, packages, or room upgrades to guests to enhance their stay and generate additional revenue for the Resort & Villa.
Address and resolve any issues or complaints related to reservations promptly and professionally, ensuring guest satisfaction.
Liaise with other departments to ensure seamless communication and coordination for owner's needs.
Handle reservation cancellations and modifications following the Resort & Villa policies while maintaining a high level of customer service.
Stay informed about local events, attractions, and services to provide owners with relevant information and recommendations.
Bachelor Degree or equivalent. Additional education or certifications in hospitality management is a plus.
Prior experience in a reservation or customer service role within the hospitality industry is preferred but not mandatory. We are open to hiring motivated individuals with the right attitude and willingness to learn.
Excellent verbal and written communication skills. Proficiency in multiple languages is an advantage.
A strong passion for providing exceptional customer service and a dedication to ensuring guest satisfaction.
Ability to collaborate effectively with colleagues to ensure smooth operations and guest satisfaction.

Back to Career