Grow your investment portfolio by owning 2 Luxury Resort Villas located in Stanagiri Retreat Ubud, a resort  exclusively designed to attract international tourism. Own a piece Ubud, Bali, one of the top 10 Destinations in the World!
Co-ownership Price for 2 Villas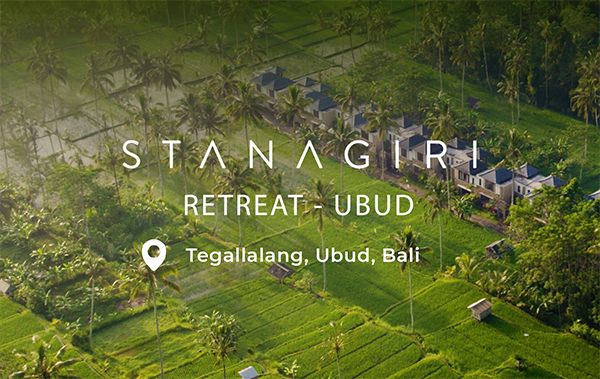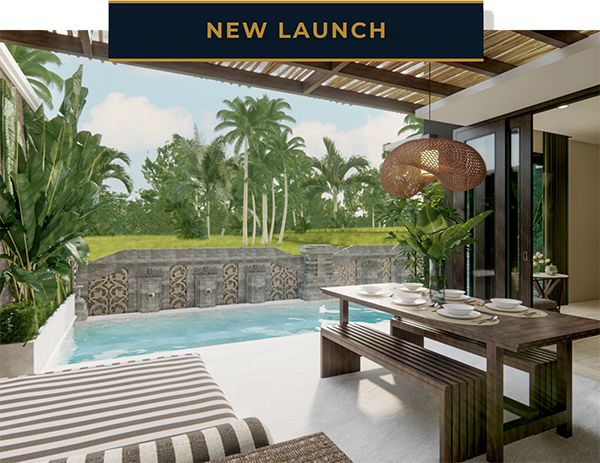 Most Luxurious 3 Bedroom
Pool Villa With Inspired
Tirta Empul Jacuzzi
Fully-Managed & Complete with Master Suite, Pool Suite, Twin Suite, 3 En-suite Bathroom, Luxe Kitchenette, Home Theatre Living Room, Al-Fresco Dining, & Jacuzzi Lounge Pool with Paddy Field Views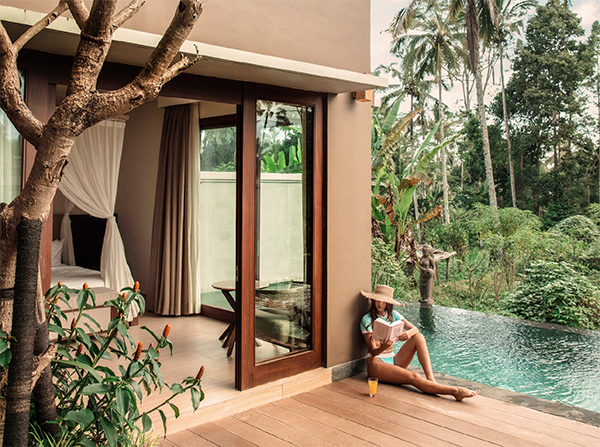 Cozy 3 Bedroom Pool Villa
Surrounded By 30 Hectares
Of Paddy Fields
Fully-Managed & Complete with 3 Bedrooms, 3 En-Suite Bathrooms, Kitchenette, Living Room, Private Balcony & Pool overlooking paddy field views & Sunrise.


(For Royal Garden 3 Bedroom
Pool Villa & 3 Bedroom Pool Villa)
Contact Us
for more details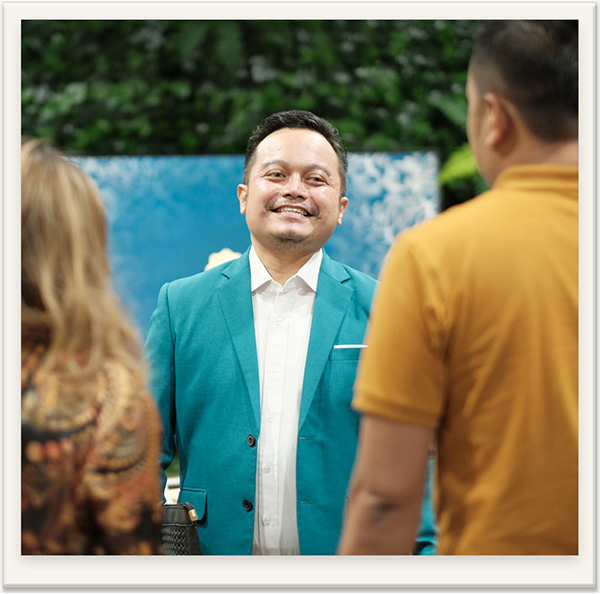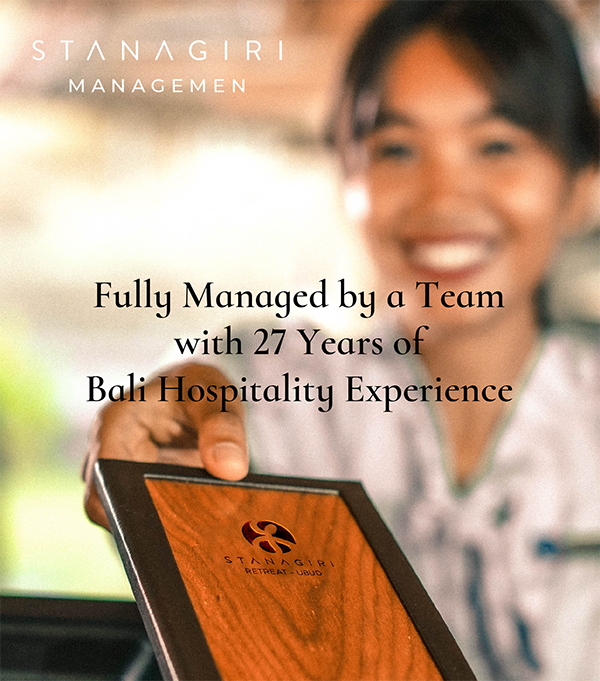 ENJOY THE BENEFITS OF INVESTING
IN 2 LUXURY RESORT VILLAS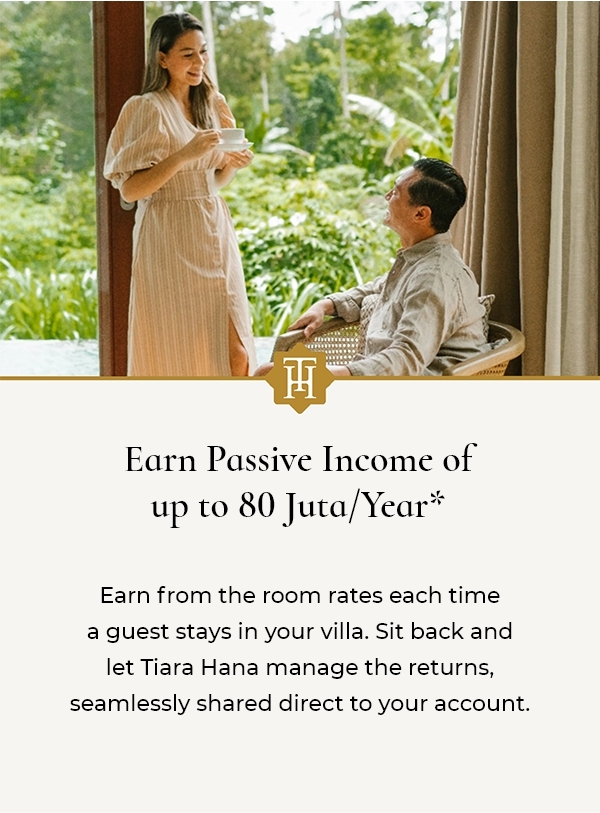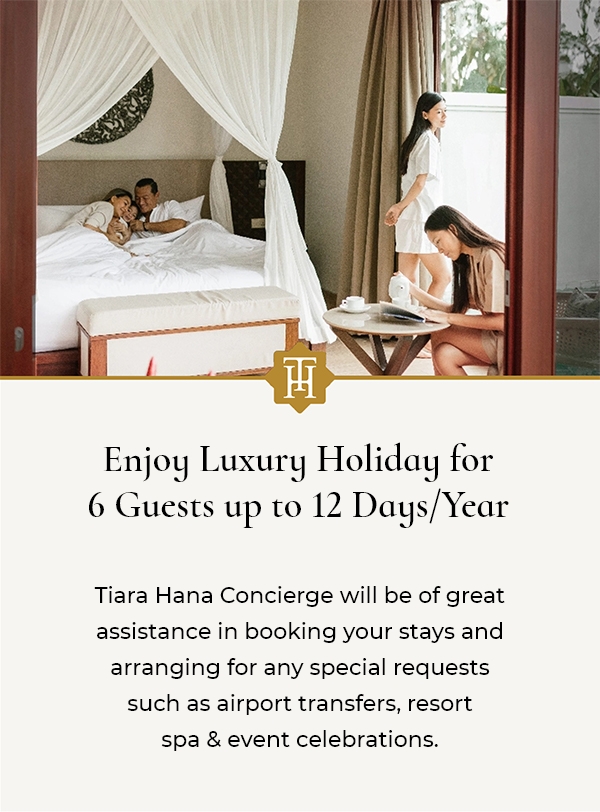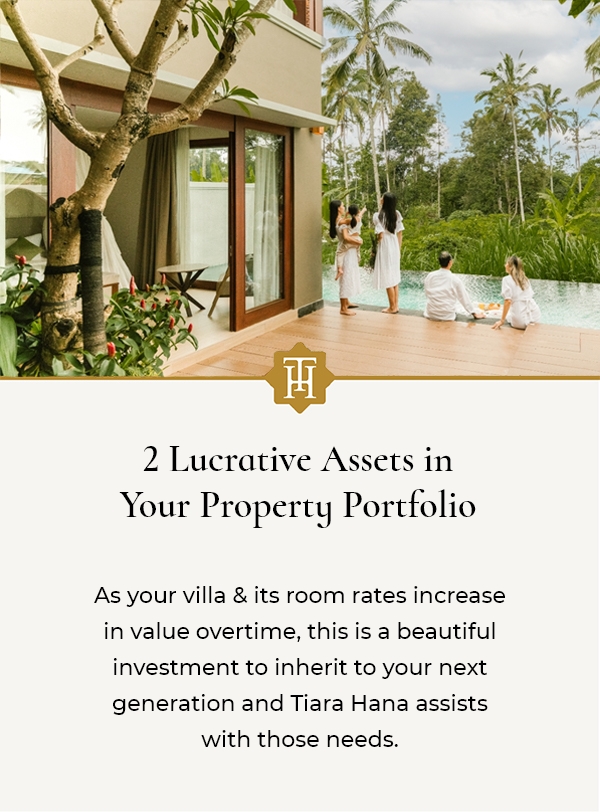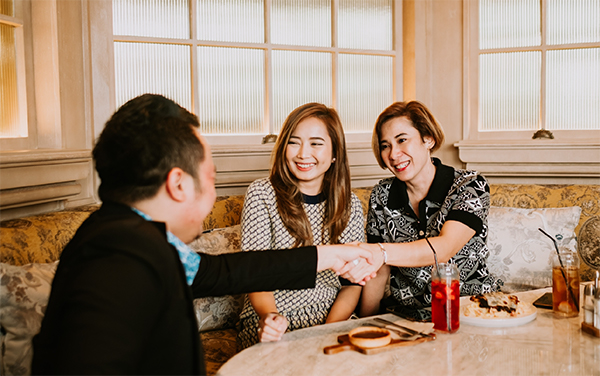 Tiara Hana Provides 8% ROI Guarantee For The First 2 Years
Enjoy this exclusive benefit during pre-launch, resort operations branding periods, and when there are design changes being made to the villas which may affect the resort's estimated opening date.
Leave your details to be redirected
to our whatsapp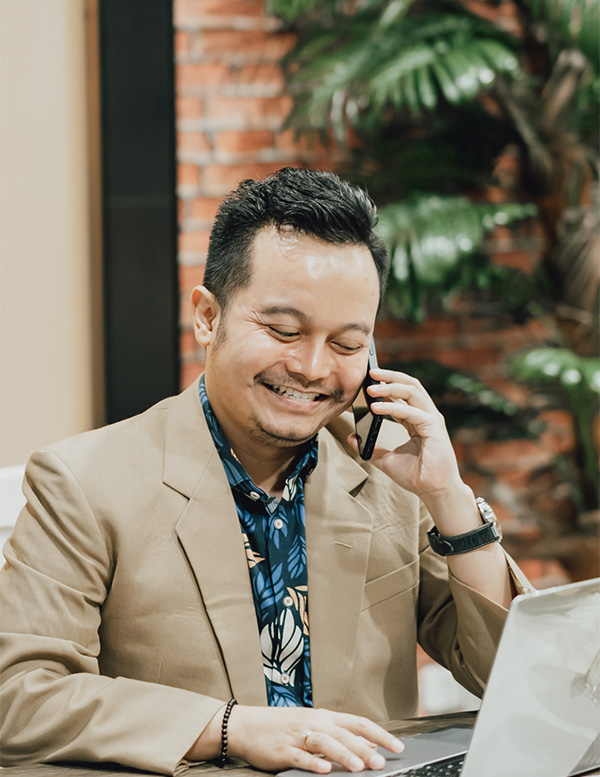 Owners Of Royal Garden 3 BR Pool Villa,
3 BR Pool Villa, Wyndham 1 BR Pool Villa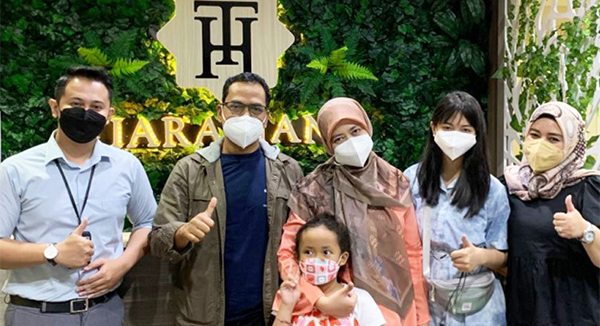 I don't need to do much about my two luxury villas by myself because I trust the Resort Management to take good care of them. I just enjoy the returns, and plan when I want to vacation there with my family!
– Mrs Indri
Owners Of Royal Garden 3 Bedroom Pool Villa,
3 Bedroom Pool Villa, Wyndham 1 Bedroom Pool Villa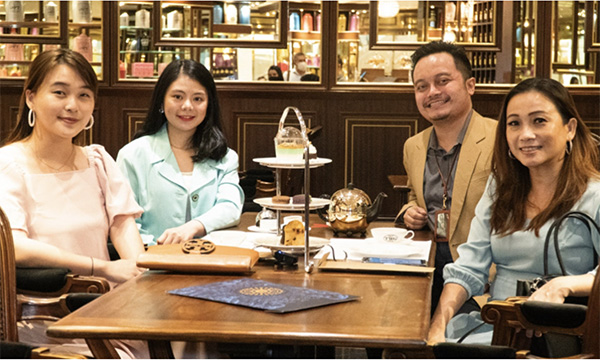 I know Ubud is a strategic place for tourists, so even though I'm not staying in my Villas, I can still earn income from the room rates all year long!
– Mrs Femmy & Miss Madeleine
Owners Of 2 Tipe 3 Bedroom Pool Villa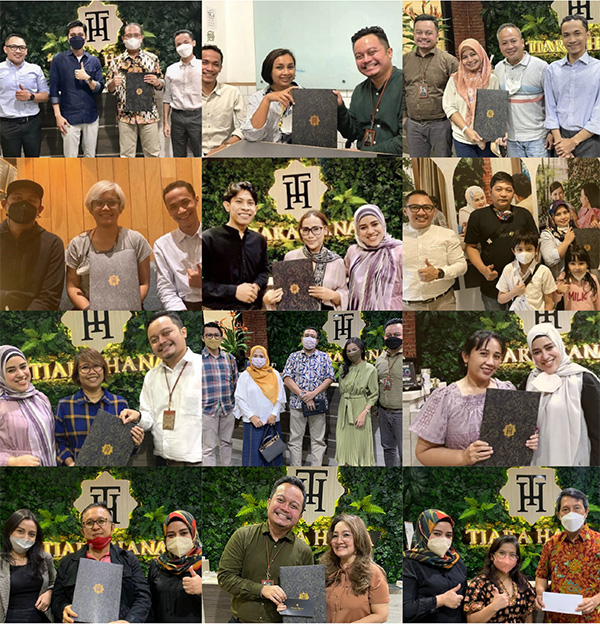 Disclaimer: The information listed on the website regarding the income that will be received by the owner cannot be legally ascertained.
All room rates are projected based on two years of performance when operations have stabilized and projected based on the current performance of room rates around similar resorts/hospitality concepts.